Sam Lufti claims the Spearses insulted and injured him
Libel claims against Britney Spears' mother will likely remain part of a lawsuit by the pop star's self-proclaimed ex-manager that also names the singer and her father, a judge said Thursday.
Osama "Sam" Lutfi alleges the pop star's mother, Lynne Spears, defamed him, the singer's father, Jamie Spears, assaulted him, and the performer still owes him money for management fees.
He claims that Jamie Spears punched him in the chest at the singer's home in January 2008, and that Lynne Spears' book, "Through the Storm, A Real Story of Fame and Family in a Tabloid World," contains false information, including that Lutfi admitted he threw away Britney's phone chargers and disabled her house phones in an attempt to isolate her from her family.
Lynne Spears notes in her court papers that some of the statements in her book recount — often word for word — what she said in a defamation-proof court declaration in favor of the issuance of a temporary restraining to protect her daughter against Lutfi.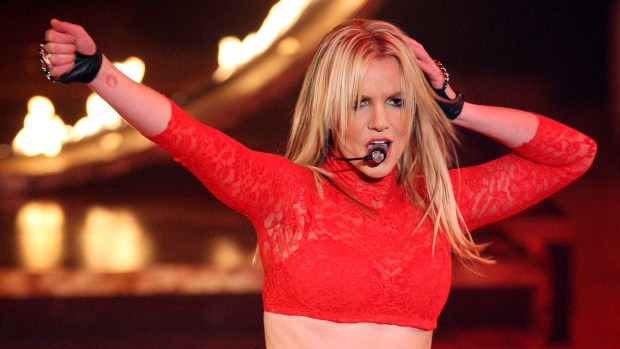 Her attorney, Michael S. Adler, argued in court documents that the claims by Lutfi for libel and defamation should be dismissed because they interfered with her right to free speech. He also is asking the judge to throw out an allegation of intentional infliction of emotional distress.
But Los Angeles Superior Court Judge Zaven V. Sinanian rejected arguments that Lutfi was legally "libel-proof," a term referring to someone whose reputation has been irreparably stained by prior published statements.
"My opinion is that a prima facie case has been made in this circumstance," Los Angeles Superior Court Judge Zaven V. Sinanian said after hearing a motion by Lynne Spears to dismiss all of Osama "Sam" Lutfi's allegations.
However, Sinanian said he was taking the motion under submission and expects to have a final ruling in a few days.
"I want to look at the papers again to make sure I've covered all my bases," Sinanian said.
Lutfi's lawyer, Bryan J. Freedman, said after the hearing that he was encouraged by Sinanian's comments indicating he is leaning toward denying Lynne Spears' motion.
"I think there's no question we will prevail on this motion."

Bryan Freedman said.
In a sworn declaration also filed with Lynne Spears' court papers, Chip MacGregor, her book agent, states that sales of "Through the Storm" have been disappointing. The poor sales may be attributable to the fact there was
"little news in the book," according to her court papers.
The Lutfi suit was filed Feb. 3, four days after Britney Spears was granted a temporary restraining order against Lutfi, her 36-year-old former boyfriend Adnan Ghalib and attorney Jon Eardley, forbidding all three from having contact with her, her parents and her two young sons.
The order was later extended until 2012 against Ghalib first, then later until the same year against the other two men as well.
Lutfi has appealed the order.